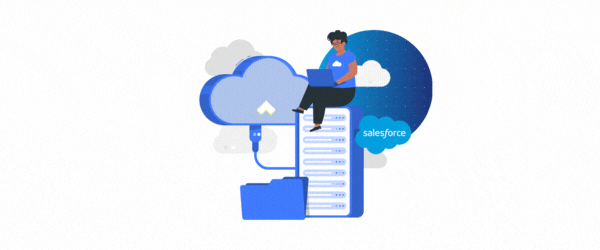 Salesforce development services
Transformative business solutions with our Salesforce custom development, implementations, and integration services.
Contact us
Driving business transformation
We empower your business to harness the power of business relationships and unlock its full potential. Our team specializes in creating tailored solutions that drive growth, streamline operations, and maximize profitability.
Our dedicated Salesforce development services

Implementation
We guide you through every step, from setup to deployment, optimizing your CRM process to ensure a successful launch and ROI. Even in the case of complex implementations across legacy systems, we offer custom solutions to meet your goals.

Custom development

While Salesforce's power can be intimidating, our experts configure it optimally, automating processes and enhancing collaboration. From sales to customer service and marketing, we customize modules for your entire firm.

Integration
Enhance your business efficiency with our Salesforce Integration services. Connect your CRM with ERP, marketing automation, and accounting tools, creating a streamlined ecosystem for data flow. Experience accelerated processes and informed decision-making.

Migration
With years of experience, we swiftly migrate your data while prioritizing security. For a hassle-free move to Salesforce CRM, trust our professional specialists to execute efficient project solutions, minimizing downtime and data loss.

Support and maintenance
A finely tuned CRM is paramount to customer satisfaction and our Salesforc experts are at your service around the clock, ensuring swift issue resolution and expert guidance. When you partner with us, expect not just support, but a strategic advantage in managing your Salesforce ecosystem.

Analytics & Insights
We meticulously analyze your business model, offer tailored recommendations and insights to craft superior action plans and strategies, and make Salesforce a definitive win for your brand.
Areas of expertise in Salesforce Applications
Salesforce
Sales Cloud
Supercharge your sales processes and elevate your efficiency through process automation, contact management, lead management, forecast management, and in-depth reporting.
Salesforce
Service Cloud
Boost productivity while expanding your customer service capabilities by leveraging smart workflows, robust case management, omnichannel routing, and in-depth reporting and analytics.
Salesforce
Marketing Cloud
Create and oversee personalized customer journeys using Journey Builder, and gain valuable insights for informed decision-making through predictive analysis and detailed reports.
Salesforce
Community cloud
Eliminate communication barriers between your customers, employees, and business partners by enabling them to interact seamlessly on a unified platform through Salesforce Community Cloud services.
Salesforce
Commerce Cloud
Unlock outstanding functionality and features to enhance your sales performance, all while providing your customers with a highly optimized eCommerce experience.
Salesforce
Pardot
Harness the capabilities of data-driven campaign management, content management, automation tools, and more to propel your email marketing campaigns.
Salesforce
Lighting
Maximize your sales and marketing teams by harnessing the innovative features of the Salesforce Lightning Experience, which allows you to create a more personalized customer experience.
Salesforce
Analytics Cloud
Access data-driven insights and dashboards to empower your decision-making process for your upcoming sales and marketing initiatives.
What our team
brings to the table
Experienced Salesforce
development team
Experienced Salesforce development team
Flexible engagement options
Customer-centric approach